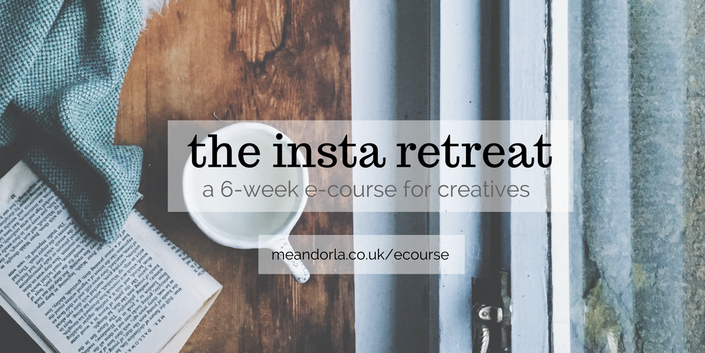 The Insta Retreat -
a six week course for Instagram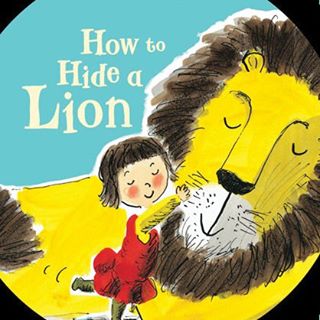 "Full of little gems of information that seem so obvious, but I would never have thought of. My following has gone from about 30 to over 6.5k"– Helen.
The next-level guide to instagram strategy and success

Do you ever look at popular Instagram accounts and wonder how they do it? What are they doing that you aren't? How are they making this work?
You've read all the 'IG advice' blog posts, maybe sat through a webinar or two. Perhaps you even signed up to an e-course and then applied some of the strategies. And nothing much happened. What gives? What's the secret here?
Honestly? You're only being given half of the picture.
The truth is that there isn't just one magic trick – which is why I've put together a whole brilliant box of them. Advice and ideas you won't find anywhere else, because these are my own, tried-and-tested techniques.
This course is my baby; an all-inclusive handbook for Instagram success, full of all the tricks and strategies I share with my mentoring clients, and everything I've learned in growing my 150k following.
Authentically.
Honestly.
Strategically.
WHAT YOU GET:
6 fact-packed, in-depth modules, comprising over 35 individual lessons
Real and actionable strategies to start working on right away
PDF 'cheat sheets' recapping key points and strategies
Weekly homework assignments to keep you moving forwards
An audio download (like a mini podcast!) of each lesson, so you can learn on the go
Downloads and printables to help you plan and implement your goals
Access to active community via the members-only Facebook group, to discuss issues, ideas and inspiration. Get answers to your questions from me and the rest of your class.
In-course support with me for the duration of the course

A live video Q&A with me, to discuss bigger issues and questions
Lifetime access to the course content and all future updates
WHAT YOU'LL LEARN:
EVERYTHING you'd expect from a premium rate Instagram course, plus…
How to find your target audience, and get them to discover you too
The difference between comments, likes, and clicks – and which is most important for you
How to check and analyse your statistics, and draw useful conclusions
How to encourage click-through to your site or shop
The science behind the algorithm, and how to use it to your advantage
How to take much better photos, right now
How to create a gallery that is irresistibly followable
How to set up a workflow to do all of this in as little as 20 minutes a day

and SO much more!
Next enrolment opens on June 28th.
Email subscribers get early access!
Our last class sold out within 3 hours, so get on the list!

Next class opens: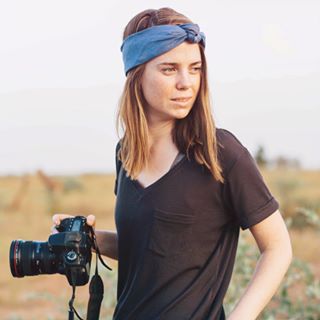 "Working with Sara was such a relief after putting so much effort into my Instagram feed for so long, and never understanding why I wasn't getting anywhere."
– Freya
It's perfectly possible to build a successful instagram account, right now, from whatever you've got. It takes three things: hard work, great pictures, and the right strategies. This course is going to teach you all three, for the same price as 90 minutes of mentoring with me.
THIS IS FOR YOU IF:
You're motivated, creative and open-minded

You're keen to grow your Instagram for personal or professional ambitions

You like to know why things work, and not just how

You're looking for sustainable growth without cheap gimmicks or dishonest schemes

You learn best with structure, likeminded people and a little bit of accountability

You've got 1-2 hours a week available to dedicate to learning and improving.

You're ready to dig deep and tackle the problems that have held you back before now.
Sounds like you? Then jump on board!
WHAT THE STUDENTS SAY:
"In the 6 weeks of The Insta Retreat I've already seen tangible results from my improved Instagram feed. My follower numbers have gone from 1000 to 2000+ and growing every day and my engagement has grown in line with those. I've had 4 approaches from brands (up from zero!) and am being found by the big Instagrammers I've always looked up to - and they love my feed!"
What the course has undoubtedly given me is clarity - I feel like I know what I'm doing, that I understand how everything is connected and what can lead to success. I now feel drunk on possibility, and excited that this is just the beginning for me. "
"My average like per post has doubled, I am achieving the followers goal that I set myself for each week and I am getting messages from people with accounts of 30k+ followers enquiring about my products and collaborations. But most importantly I've "meet" a lot of lovely people who have helped me along the way and given me more confidence as a maker/designer/instagrammer." – Alicia
"Thank you for creating this fantastic course; I can now write down these goals that I didn't even dare to admit to myself a while ago thanks to how inspiring and motivating the course has been."

"I love the way you teach! I should know...I've only signed up to a bazillion courses in search of Jedi tricks (and the real Obi Wan), and have never had so much as an 'aha' moment but with each lesson I read in here I can hear my little brain going 'aha', 'aha', 'aha!"
"This course has really reignited my love for instagram and is already removing a lot of the frustrations I've been having. "
"Sara I can't tell you how grateful I am to you, I have been struggling all year with this and I finally feel like I am staring to crack it. THANK YOU!!"
"I LOVE the way in which you have communicated key information and tips through the distinctive style of your personal 'voice' and the how tasks have consolidated each module beautifully. I've felt really excited every Tues morning, waiting for the announcement about the new content. I know that when the 6 weeks is up I will genuinely experience that feeling that comes with nearing the end of a cracking book that you can't bear to finish!"
"This course has really reignited my love for instagram and is already removing a lot of the frustrations I've been having."
"I'm so happy as I feel instagram has become a creative endeavour for me rather than work and a really nice respite from every day life x"
"Wow, this course. It's been such a week in many ways and this has brought me to so many inner searches I'm ought to do. Some sort of style therapy: who am I, what's my message, what do I want to convey and how."
"Sara I can't tell you how grateful I am to you, I have been struggling all year with this and I finally feel like I am staring to crack it. THANK YOU!!"
"This course is fab - already learnt so much!!"
"Thanks a million for this course, it's an eye opener for me in many many ways."
"This has really made me think Sara, and I can see that my photography is (at long last) moving forward from a rut I've been in for ages. I'm very excited about this.
Big thank you."
"I am loving this course, it is having a positive affect on every aspect of my creative work, I can't wait to see what's coming up next."
"In just a few weeks since starting the course I am already so much happier with how my Instagram looks, Sara you are a wizard!"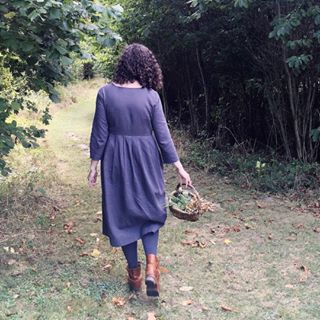 "Not only have my followers increased from around 500 to just under 74k, but I'm now receiving regular jewellery commissions and filling workshop spaces from amongst my Instagram followers." - Emma
Buying as a Birthday gift? We'll send you a beautiful printable gift voucher to give to the lucky recipient.
Just drop us an email after purchase.
Frequently Asked Questions
When does the course start and finish?
This class will start Tuesday 18th July 2017, and takes at least 6 weeks to complete. Because you have lifetime access, you can complete it at any pace that works for you.
How long do I have access to the course?
How does lifetime access sound? After enrolling, you have unlimited access to this course for as long as you like - across any and all devices you own.
I'm brand new to using Instagram. Can I still take this course?
Absolutely. If you like to plan ahead and do things with clarity, then taking this course first is a great way to arm yourself in advance. You'll be required to complete certain tasks on Instagram as you go along, so you'll need an account set up and ready to begin at the start of the course.
I'm a competitor. Can I take this course to help me build my own ecourse or teaching materials.
No. This course is designed for your personal use only, and content cannot be shared outside of the course, or used for commercial or business use.
I've already had mentoring with you. Do I need this course too?
If everything is going well for you on Instagram, then definitely not! You might find this helpful as a refresher, reminder and update to your knowledge.
Do I need any special equipment?
To get the most out of the course you'll need: – a camera – anything from a DSLR down to a smart phone camera is fine! – an android smartphone, or an iPhone – A printer or PDF editor to allow you to complete worksheets – Time to read each weekly lesson, interact with the community and complete the action tasks and homework.
I've been using Instagram for a while already. Will I still learn from this course?
For sure! I've worked with a wide range of clients from beginners to Instagram pros, and I've found we are all *always* learning. I'm sharing insight and ideas I've developed after three years of professional instagramming, and I'm confident there'll be plenty you've never considered or heard about before. The earlier modules might cover ground you're already confident with, but it's a great opportunity to solidify and take stock before concentrating on growth in the later lessons.
Can't I just buy likes or followers instead?
This is a total waste of your time and money – likes & follows from spam accounts does nothing to boost your popularity, and over time creates a poor engagement rate and sets your account in bad stead. Instagram periodically delete these false users, and you're likely to find your purchased followers disappearing overnight.
Your Instructor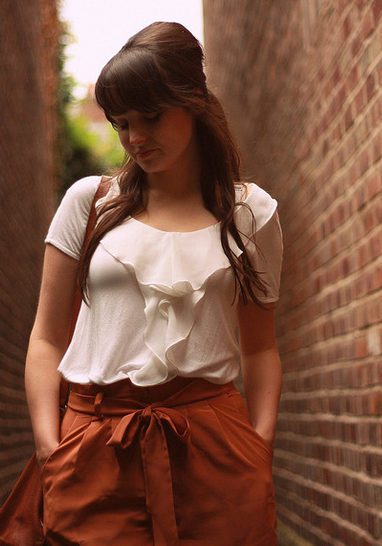 Hi I'm Sara, and I'm the UK's leading Instagram analyst and expert. I've been coaching creative people just like you in Instagram and online magic for over four years. I've helped hundreds of clients grow followings in the thousands, launch successful online businesses and make their creative dreams come true.
This course is closed for enrollment.